Be Confident About Your Retirement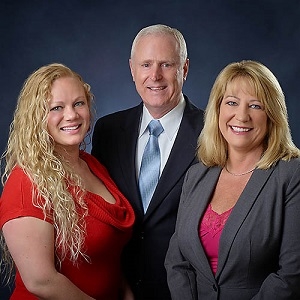 Family CFO for you -
We believe: that financial health is so critical to success of life, relationships, family - and the outcomes of life long careers and goals - that it is one of the keys to a long and happy life. If like a business you have your own Chief Financial Officer - just consider how your plans and strategies would change as you move through life.
Are you at that successful point where life changes and you see opportunities ahead?
Do you worry about: money needed for a long retirement; transition into retirement life; Long-Term-Care; Wealth Transfer to the next generation; how to protect your estate?
Does this sound like you: "I have worked hard all my adult life and soon will or have retired. I have parents that need my support, and adult children that still depend on me. I want to enjoy what I have, travel, take care of our needs - but not bust the bank. I have several IRA accounts, are my beneficiaries up to date? What should I do with my life insurance needs? How do I plan and keep my financial house in order? I need a CFO to help guide me. I need a strong financial coach that will provide holistic wealth management services for me. I need to feel in control."
Who we help: Individuals, couples, companies. Young adults, just beginning to spread their wings have so many things to learn. It's the best time to learn and develop sound financial plans that will spur them onto solid wealth building and for life
Mature adults - with their eye on retirement or in retirement have many options, questions, possible solutions. Often, looking to simplify their lives. Concerns on how much to use of their retirement nest egg - coordination with other benefits - health care needs - and ultimate wealth transfer. Have they satisfied their need for education of children and grandchildren?
Companies and employees: establishing preeminent corporate retirement programs and education to build a strong work-force with employees participating to build their future retirement financial resources
Helping couples and individuals learn and achieve their finanical goals, often with tax-advantaged solutions *
Listening to you: understanding your feelings and needs, and evaluating your financial situation is just the beginning. Everyone (assumed) wants to succeed. Women in particular want to understand and be understood, want someone that will listen to them, especially when it comes to investing and financial peace. We excel in that relationship, intended to be life long.
Individuals want to learn and set goals they can achieve. There is no time like the present (at any age)
Employer retirement programs and other financial needs. More than ever before, plans sponsored by employers are critical to owners and employees. We'll bring all the right talent together for your plan, for your employees.
Retirement review, to include detailed study of all retirement resources you have (pensions, 401k, IRA, Annuities, Social Security, Life Insurance), with quality programs structured for you.
Click here to learn more about your financial strength retirement review.
Start preparing for your future today.

call: 708-745-9124 or DeniseSmith@AFPadvisor.com
* Tax Advantaged Solutions - Individuals should always consult tax professionals